February 22, 2018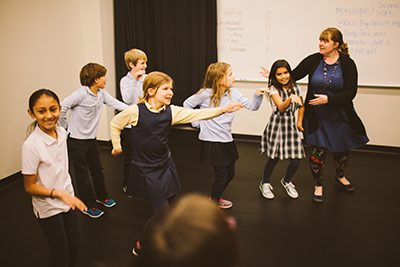 by Heather Mastel, MPA drama teacher

One of the reasons I love teaching drama is how it resonates with children. There is movement, humor, and creativity. It also teaches collaboration, communication, empathy, reflection, and problem-solving skills for creative challenges. I am excited to bring these learning opportunities to Summer at MPA! Children in Beyond Drama Class will create their own short play, while Beyond Acting! gives lower school students the chance to design, write, and choreograph. The One Act Drama Camp will challenge middle schoolers to rehearse and perform a one-act performance in just one week. We will also go see "Shrek Jr." and tour the Guthrie Theatre.
For more information about these incredible drama classes and so many other opportunities, visit
moundsparkacademy.org/summer
. Next week in
Panther Post
, we'll share much more about our brand-new summer musical program!