March 1, 2018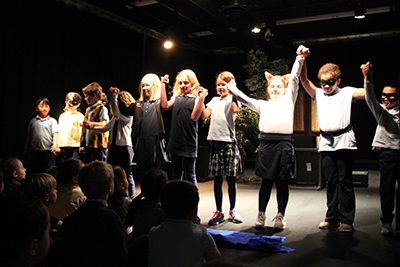 by Russ Purdy, Summer Program Coordinator
We are really excited about our first annual summer musical for students entering fourth grade through those graduating from ninth! I put together the summer musical program for the district I was in before MPA, and l am really looking forward to bringing it here. This year we are doing "Lion King Jr." It will be a large-scale production with amazing costumes, music, and performances. Our production staff includes a director, choreographer, costumer, and set designer.
The kids will work all summer for the performances, and our mission is to work as a collaborative group to put together a top-notch show for our audience! I also believe that the process of putting together a show is as important as the product itself.
I'm also excited that we will be doing one of our dress rehearsal shows for seniors from local senior housing facilities. Along with show rehearsal, we will be working on things such as theatre and improv games, character development, and much more. These activities build confidence, problem-solving, and creative thinking skills in our children.
Beyond The Lion King Jr., there are endless opportunities for summer fun at MPA! Drama teacher Heather Mastel will be leading American Girl Camp, Create-A-Play, and Magic Treehouse Camp! For more information, visit moundsparkacademy.org/summer!