October 4, 2018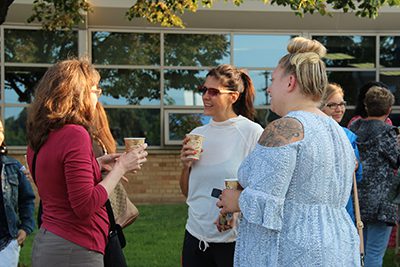 The Parents Association is trying something new, and you're warmly invited to join! The PA will be hosting several neighborhood coffee events, where you can come and meet MPA parents who live in your neighborhood. Parents of all grades are welcome! On Saturday, November 3, your coffee hosts will be at the following locations:
JUST ADDED! Amore Coffee–St. Paul
879 Smith Ave, W.
St. Paul MN 55118
9-11am
Dunn Brothers Coffee–Minneapolis
5008 Xerxes Ave S
Minneapolis, MN 55410
9-11 AM
Quixotic Coffee–Highland Park
769 Cleveland Ave S
St Paul, MN 55116
8-10 AM
Starbucks/Barnes & Noble–Roseville
HarMar Mall
2100 North Snelling Ave
Roseville, MN 55113
8-10 AM
Kowalski's Starbucks–Woodbury
8505 Valley Creek Rd.
Woodbury, MN 55125
9-11 AM
Starbucks–North Oaks
1016 County Hwy 96
St Paul, MN 55127
8-10 AM
Chilkoot Cafe & Cycle–Stillwater
826 4th Street South
Stillwater, MN 55082
8-10 AM
Caribou Coffee–White Bear/Mahtomedi
4733 Highway 61
White Bear Lake, MN 55110
8-10 AM
If you don't see your neighborhood, please feel welcome to attend one closest to you or contact Kim Jakway at thejakways@gmail.com if you would be willing to host one in your neighborhood! We can't wait to have a coffee with you!