October 24, 2018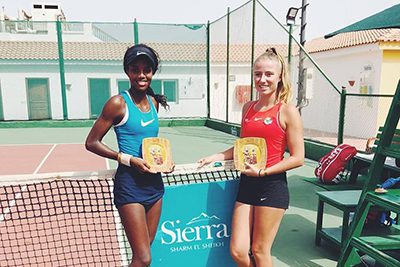 Four MPA alumni were featured in the news this week for a variety of accomplishments! From athletics to community engagement, and arts to cooking, we are so proud of these individuals for representing MPA!
This past Saturday, MPA alum Amber Washington '12 won the International Tennis Federation's Sharm El Sheikh Pro Circuit Doubles Championship alongside her partner Chelsea Vanhoutte of Belgium. At MPA, Amber set a state record for most tennis championships in a career with four in doubles and two in singles. She competed collegiately at the University of Pittsburgh.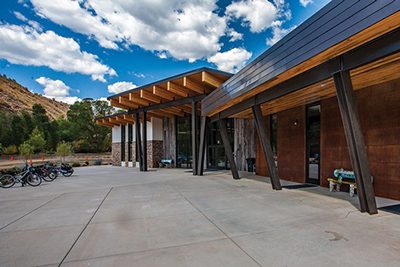 Christian Holmen '90, Teaching Head of School at Liberty School, speaks on how Liberty is shaping the way students who are dyslexic, gifted, or both, are taught. "The first goal for the teachers and administrators at Liberty is to break down the social and emotional barriers that many of the kids have because of similar experiences," he said. Read the full article here!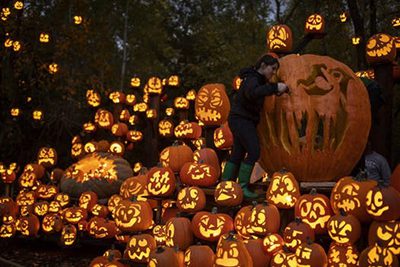 Andrea Goldberg '09 was one of the artists that contributed to the 5,000 carved Halloween pumpkins light up the Minnesota Zoo! Andrea was heavily involved in the arts at MPA, having work selected for the Best 100 Art Exhibition and the Tri-Metro Conference Art Exhibition while in high school. She graduated from MCAD and is now a professional artist. Read the full article here!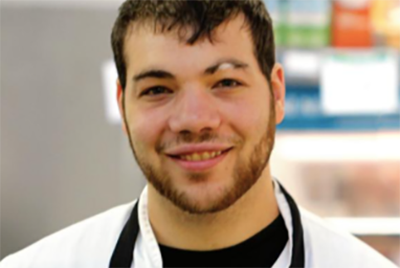 Matt Bander '11 was in the Mississippi Market's magazine, "The Medley." Matt is the Market's Meat and Seafood manager and is featured on page 5 of the Fall 2018 edition in an interview called "Get To Know Your Co-Op family!" Matt is also currently back at MPA as an assistant boys' basketball coach! Read the full article here!
From top to bottom; photo courtesy of Amber Washington; photo by Stephen Eginoire, "The Durango Telegraph"; photo by Jeff Wheeler, "The Star Tribune"; photo by "The Medley" magazine.