September 24, 2018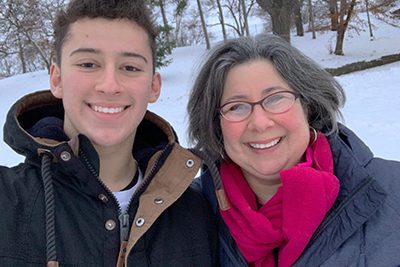 What do you love about MPA?
Faculty and administration that connect with each student. They expertly recognize each child's strengths and encourage them to challenge themselves (and succeed) in ways they never thought possible.
How is your child encouraged to dream big and do right at MPA?
Starting with the application process, the emphasis was on what things my son could personally contribute to the school and to his peers—with extra encouragement to explore completely new things. By using and appreciating his own emerging talents and interests, he has gained the confidence to think of himself as a scholar, world citizen and kind friend.
If your child has attended another school, how has your experience at MPA been different?
The difference—and my son's transformation—have been remarkable. His previous school, though highly regarded academically, had a one-dimensional approach to teaching and learning. That approach suppressed, rather than nurtured, my son's talents and interests. By the time he reached middle school, this curious, bright and compassionate boy had become an indifferent, unmotivated student. At MPA, with the support of teachers who immediately saw his strengths (and his weak spots), he has become a highly motivated learner, who actively participates in both academic and extracurricular activities.
What would you tell another family considering MPA?
I wish all kids had the opportunity to be in a school like MPA. Every MPA student is valued, respected, nurtured and challenged—a combination that changes young lives and builds compassionate, smart and engaged citizens.
In what ways has MPA prepared your child for life in the 21st century?
Critical thinking, smart use of technology, independent inquiry, love of learning, compassionate support for peers, confident speaker and curious world explorer—what could be better?
What do you hope for your child in 20 years?
That he has created a life for himself and his family that allows him to use his talents and interest to make a positive impact on the lives of other people. And that he's happy and fulfilled.
Mounds Park Academy, a PreK-12 private school in Saint Paul, is currently accepting applications for the 2019-20 school year. For more information about admission and to schedule your tour, visit moundsparkacademy.org/admission. We look forward to getting to know your family!