January 9, 2019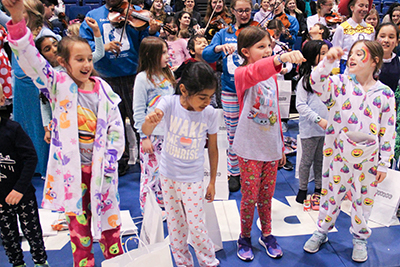 Invite a friend to visit and get to know MPA! We are hosting two wonderful admission events in January–the Middle and Upper School Preview and Pajamarama!
On Sunday, January 27 at 1 PM, prospective Middle and Upper students and their families are invited to campus to preview MPA! This is a fantastic opportunity to explore our school and help participants get to know MPA.
On Thursday, January 31 from 5-7:30 PM, is Pajamarama! This beloved event at MPA welcomes prospective Lower School families to campus for an unforgettable evening of games, music, community, and pure joy! Take a closer look at the joy of Pajamarama with MPA Orchestra Director Leah Abbe Bloem's insight and experience.
Kindly invite your friends and neighbors to RSVP in advance for these engaging programs at moundsparkacademy.org/RSVP. If you have any questions, contact the Office of Admission at 651-748-5577 or admission@moundsparkacademy.org. We can't wait to meet them!