January 9, 2019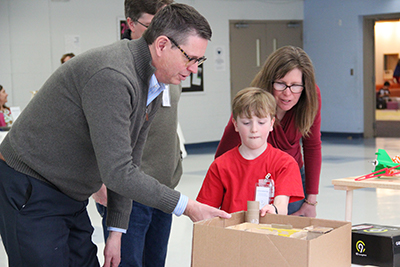 Calling all makers, creatives, tinkerers, inventors, and crafters! Registration is now open to be a part of the second annual MPA Maker Fest.
See our community's hard work come to life on Saturday, February 23 from 1-3 PM. Anyone is welcome to attend as a spectator (no RSVP necessary) or host a display table (sign up here)!
Participants can sign up either individually or with a group to host a display table. Participation is open to everyone in our community—students, parents, grandparents, alumni, parents of alumni, faculty, staff, and more. This is the perfect opportunity to "show and tell" something that you have created and share your accomplishments. If you have questions, please contact Ms. Koen, Makerspace coordinator, at nkoen@moundsparkacademy.org.