January 23, 2019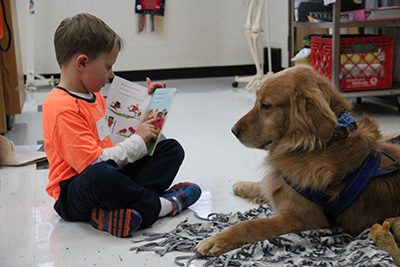 Last week the Gallery became New York City with the help of many, many volunteers. We want to thank everyone who volunteered, whether you donated drinks/snacks, decor, time, or ideas and hard work on the planning committees. It was so wonderful to see the entire Middle School joyfully sharing the same space! An additional thank you to Vern and his facilities staff for helping with heavy lifting and keeping our space clean, as well as Chef Doug and his kitchen staff for providing additional food, NYC style. A special thank you to MPA parent Melissa Johnson and her son Oliver (MPA class of '18) for helping to create our vision of NYC, from Central Park to the Food Truck to Bill's Bodega. It truly made the Gallery a special place last week. We hope everyone had a great time. A huge thank you to Susan Knapp and Tara Lafferty too! It took lots of planning and hard work to put it all together. Kudos to both!
Looking ahead, this school year's second Faculty and Staff Appreciation week is fast approaching. Please sign up for Volunteer and Donation opportunities here.
February 24-28 is the 2019 MPA Book Festival! The Gallery bookstore will be open during that week and Family Night will be on Thursday, February 28, 3:15-6:30 PM with booksellers, crafts, activities, and dinner. Mark your calendars now and plan to attend this signature MPA Parents Association event!
There will also be a Used Book Sale held during Book Festival week! Bring in any book donations that our students (and parents) will be able to purchase during recess and after school. We accept adult, young adult, kids, anime, comic, cooking, fiction, non-fiction, craft etc. Carts will be placed at the north and south entrances starting Monday, February 4. Books will be collected through Wednesday, February 20. Clean out your bookshelves while also supporting this wonderful event!