February 7, 2019
Please sign-up to volunteer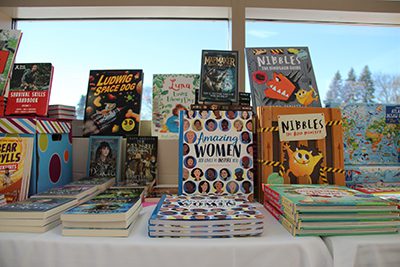 and help make this year's Book Festival a success! Lots of helpers are needed to put together this wonderful annual tradition at MPA. The goal of Book Festival is to promote the joy of reading, and the MPA Parents Association invites you to come enjoy the many activities offered during Book Festival week, February 25-28!
February 25-28
Bookstore in the Gallery & Used Book Sales During Lunch
Used, donated books will be for sale outside the cafeteria during lunch. All books are $0.25 each!
February 28, 3-6:30 PM
Book Festival Family Night
Lots of activities, games, and crafts in the Makerspace, plus the bookstore and dinner.
If you have any questions or want to get involved, contact Seema Anwar at seema_anwar@hotmail.com.