February 7, 2019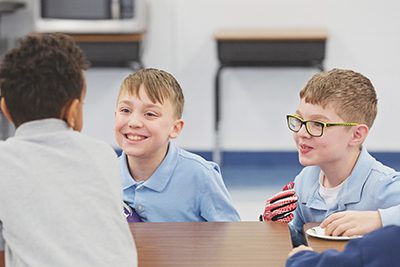 We hope you are excited about the wonderful opportunities coming to the facility for students PreK-12! If you haven't heard, please click here to learn more!
To make way for this progress, Panther Club will be moving to room 150 (former i-Lab) starting next Monday, February 11. This room can be found by walking down the main hallway to the end, taking a right at the "T," and entering the fifth door on your right. Signage will be posted for your convenience.
This room is bright and sunny and we're very excited for Panther Club to be housed there during the construction. When the library construction is complete, and the current library space is available, Panther Club and Panther Den will move there. For now, Panther Den will remain where it is. The former library will be a wonderful home for us as well!
If you have any questions, please contact Russ Purdy, extended day and summer program coordinator, at rpurdy@moundsparkacademy.org.