March 6, 2019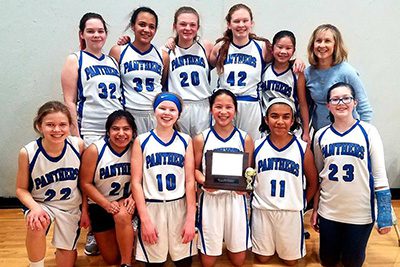 Congratulations to the 7/8 Girls Basketball team on being the 2019 CAA Champions! The team beat Immaculate Conception School this past Sunday, winning the championship.
"The girls were undefeated all season," shares their coach Bev Docherty. "This was one of their goals, so they're really happy with the outcome and especially excited."
We're so proud of you, Panthers! Way to go!