March 7, 2019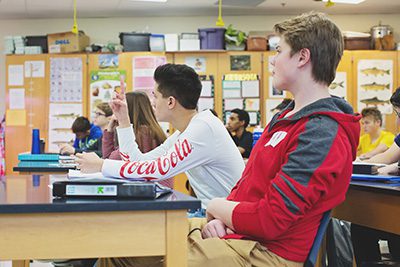 We are seeking volunteers to speak with our Upper School students to share information about their jobs, and the stories of their career preparation and paths. MPA 10th graders recently completed Myers-Briggs assessments to tie in with their current general career interests. Next we hope to give them the chance to hear from people in fields that might hold interest for them. While all students in the Upper School are invited to participate, 10th graders will be attending as a required part of their advisory program.
Our first event is scheduled for Wednesday, April 17, 11:30 AM-12:10 PM (taking advantage of lunch/advisory meeting time). However, we envision expanding this program in the future, so even if you can't participate on this date, please let us know of your interest and we will keep you posted on further developments and opportunities to be involved.
We will ask speakers to:
Describe their jobs and summarize their preparation and career path. (Basically, how did you get to where you are today?)
Note if there are now differences in what people must currently do in order to succeed in your field.
Draw any connections from your career to high-school preparation, and make recommendations on college/university planning. (Specific majors to pursue, things to watch for in programs? Any specific types of institutions, certifications or experiences that students should seek out?)
Recommend other things students can do to explore or lay the groundwork for entering your career (summer experiences, volunteering, etc.).
Respond to student questions.
If you are interested either in the April 12 event or in getting involved in future career programming, please contact Lisa Pederson, director of college counseling, at lpederson@moundsparkacademy.org or 651-748-5520.