March 28, 2019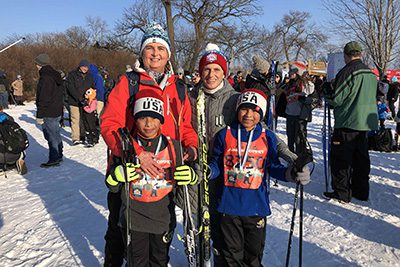 There are freethinkers, free spirits, risk takers, right makers, dreamers, and doers who are standing up to support Together, We Dream. Here is one story that explains why. Meet Sally Doherty and Karen Weiss, MPA parents. Sally is a member of the Board of Trustees. 
What impact do you see the completion of Together, We Dream: The Campaign for MPA having on your family?
We see the library and cafeteria enhancements as having a long lasting impact on MPA's present and future students & staff by bringing our diverse school community together as they pursue their intellectual ambition, and also build friendships that can last a lifetime.
Why do you choose to give to Together, We Dream and the MPA Fund?
Giving to this capital campaign, particularly the cafeteria and library projects, was a perfect avenue for us to help support the creation of new spaces that will further strengthen MPA's mission and it's imprint on our children and their friends, and future MPA students, as well.
What is your dream for the future of MPA and how do you see Together, We Dream working toward your dream?
Our dream is for MPA to grow its student body, and to have a very long life, as a top independent private school that truly shapes students' minds to think globally, stand for justice, and shake the world.
Honor where we've been. Power our way forward. Make a gift at moundsparkacademy.org/donate/together.