April 8, 2019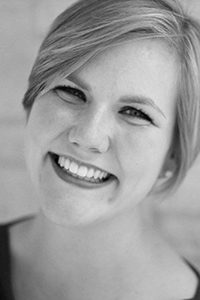 There are freethinkers, free spirits, risk takers, right makers, dreamers, and doers who are standing up to support Together, We Dream. Here is one story that explains why. Meet Annie Stewart '11.
What impact do you see the completion of Together, We Dream: The Campaign for MPA having on your family?
These renovations will be the culmination of many years of hard work for the entire community. As an alumnus, and former employee, the greatest impact will be being able to see current students learning, growing, and enjoying these spaces.
Why do you believe it is important to give to both Together, We Dream and to the annual MPA Fund as you would in other years?
The MPA annual fund helps keep MPA running on a daily basis. It ensures that the school as an institution continues to provide an excellent education and additional services and opportunities to the MPA community. Without the annual fund, there would be no school. On the other hand, the Together, We Dream: The Campaign for MPA is about moving MPA into the future, and about creating meaningful spaces for the entire community that fit our growing needs. Although it may feel overwhelming, especially for younger alumni like myself, I believe it's extremely important to give to both this year because each has a unique and specific goal. Combined, these funds are the foundation of our community moving forward and effectively educating the next generation of MPA graduates.
Why do you choose to give to Together, We Dream even though you have graduated?
I give because it brings me joy. There is something special about knowing you have helped shape the community that raised you.
How do you see the four priorities (library, commons, cafeteria and kitchen, endowment, and outdoor track) of Together, We Dream impacting the student experience?
I am so excited for this next stage in MPA history. I remember as a middle schooler hearing about the library expanding into a new space and each year after, anxiously awaiting the updated version of one of my favorite spaces on campus. I'll be honest, I'm a little jealous that I was not able to see this renovation happen as a student, but I know that these changes will have countless positive outcomes for the entire community.
What is your dream for the future of MPA and how do you see Together, We Dream working toward your dream?
My dream is that one day my own children will be able to attend MPA. I cannot wait for them to have some of the same experiences I had, but even more importantly, watch them create their own path and their own story in these new spaces.
Honor where we've been. Power our way forward. Make a gift at moundsparkacademy.org/donate/alumni.