May 24, 2019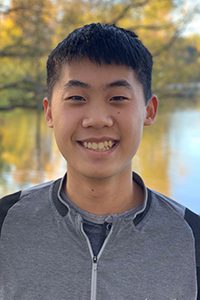 As the 2018–19 school year comes to an end, we're sharing the college choice stories of several members of the Class of 2019!
In what grade did you come to MPA?
I came to MPA in ninth grade. I originally went to St. Ambrose of Woodbury from K-8 before MPA, and I distinctly remember being the only person from St. Ambrose to transfer to MPA in my class. Since I decided to enroll at MPA, I have never looked back.
How did you come to choose the college that you did?
Northwestern University has been somewhere I have wanted to go since I was very young. Northwestern is in the unique position of offering many more options than a traditional liberal arts college while still maintaining a smaller feel than a big university. Although I will be an engineering student, I will still have the option of taking many classes outside of my major. The combination of having a wide selection of courses and the flexibility to try things outside of what I am studying easily made Northwestern my top choice.
What are you most excited about as you embark on your college experience?
As much as I love the great state of Minnesota, I am very excited to see what other cities have to offer! I am always up for trying new things, and Evanston and Chicago will be a nice change of scenery. As someone who does not yet know what kind of engineering is best for me, I'm also excited to further explore a variety of engineering disciplines and the STEM field as a whole.
What did you appreciate most about the college counseling process at MPA?
Ms. Pederson is easily the best part of college counseling at MPA. She's very willing to make time to discuss any questions you have about the college application/selection process. I'm very grateful that Ms. Pederson made me start my college essays several months before so I wouldn't have to scramble to finish them near November deadlines. The free coffee in the College Counseling office is great too.
What about your MPA experience has best prepared you for college?
MPA is an incredibly collaborative environment and I think my experiences working with people with different backgrounds, beliefs, and ideas here will transfer when I go to college. I've had the privilege of meeting and getting to know a diverse group of students and teachers here at MPA and I can't wait to see what college has in store for me.
What is your advice for MPA's Class of 2031 (kindergartners)?
I've been at MPA for four years, but it certainly has not felt that long! Savor your time at MPA and explore everything that the school has to offer.
Insight from Ms. Pederson, Director of College Counseling:
Lance is a true liberal-arts student who was intent on finding a university setting where he could major in engineering without leaving behind other interests or sacrificing a strong sense of community. He has found the right fit in Northwestern University. Along with participating in MPA's math league, robotics, debate, and golf teams, Lance has played saxophone for years in multiple bands both in and outside of MPA. Northwestern's proximity to Chicago will allow him to continue following his appreciation for music across multiple genres. Selected for the 2019 Minnesota All-State Jazz Band, Lance is a talented alto sax player and gifted improviser who no doubt will play in campus ensembles as well. Congratulations, Lance!
The 55 members of the Class of 2019 were offered admission to 107 different colleges and universities in 30 states, Washington, D.C. and Canada. They will attend 44 different schools in 18 states and Washington, D.C. Learn more about MPA's College Counseling program here!