June 5, 2019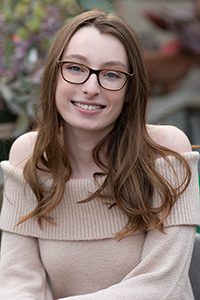 As the 2018–19 school year comes to an end, we're sharing the college choice stories of several members of the Class of 2019!
In what grade did you come to MPA? 
I came to Mounds Park Academy in ninth grade after years of attending Saint Paul Public Schools because of the welcoming environment and great academics of MPA. One of my sisters came to the school the same year I did when she was in eighth grade and the other came a few months later as a kindergartener. My parents originally were going to wait to bring my youngest sister to MPA until Middle School, but decided to bring her earlier when we saw the positive affect on myself and my middle sister.
How did you come to choose the college that you did?
I will be attending St. Olaf College in Northfield, Minnesota, this fall. I wanted to attend a small liberal arts college that was close to home. I also was looking for a great nursing program for me to pursue a career in healthcare. St. Olaf allows me to follow the career path I want, while being in the setting and environment that is a good match for me.
What are you most excited about as you embark on your college experience?
I am excited about starting the nursing program at St. Olaf. I was directly admitted to the program and I am looking forward to starting healthcare related classes and eventually doing clinicals. St. Olaf has clinical relationships throughout the Twin Cities, at Mayo Clinic, and in rural areas, and I'm so excited to experience all of them.
What did you appreciate most about the college counseling process at MPA?
My favorite part about the college counseling process at MPA is that I could sign up to meet with Ms. Pederson to talk about my essays, college decisions, etc. easily and whenever I needed help. Senior year, I met with her about a hundred times to go over the essays I was writing and she always was there to help. I also really appreciated that MPA encouraged us to think and prepare for college starting freshman year. The College Counseling Office has been very helpful throughout my years at MPA.
What about your MPA experience has best prepared you for college?
At MPA, I learned how to write clearly and effectively, which is something I'm very grateful for and know I will take to college and beyond. In my history classes, I learned how to actually study, the science department taught me to think analytically, and in yearbook I've learned organization, leadership, and how to stick to a tight timeline.
What is your advice for MPA's Class of 2031 (kindergartners)?
My advice to kindergarteners is to try all the electives and extracurricular activities MPA offers. Even if you don't love one of them, you might discover an activity you do really love.
Insight from Ms. Pederson, Director of College Counseling:
Izzie began her college search confident in her career goal to become a nurse. She found a wonderful option in the direct-admit nursing program at St. Olaf College, as she also hoped to attend a liberal-arts college with a close-knit community and small class sizes. Izzie's strong desire to serve others was developed and tested over hundreds of hours volunteering in settings such as Gillette Children's Rehabilitative Therapies unit, and her experience in a career immersion program offered by the Mayo Clinic. At MPA, Izzie contributed to the community by singing in choirs, working behind the scenes on set crews for both Middle and Upper School theater productions, and serving as an editor on MPA's yearbook. Perhaps she will continue with some of those activities as an Ole! I look forward to seeing Izzie when she is back at MPA to visit and support her two younger sisters in their activities here.
The 55 members of the Class of 2019 were offered admission to 107 different colleges and universities in 30 states, Washington, D.C. and Canada. They will attend 44 different schools in 18 states and Washington, D.C. Learn more about MPA's College Counseling program here!