June 14, 2019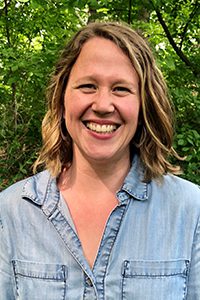 Meet Lauren Drake, who is joining MPA's faculty as an Upper School English teacher! A veteran English teacher, she has taught in both Northern California and in Colorado and recently relocated back to Minnesota. After graduating from Sidwell Friends School in Washington, D.C., Ms. Drake matriculated to Carlton College where she received a Bachelor of Arts in English (magna cum laude) and then received a Master of Arts in British and American literature from Mills College. Learn more about her below!
What did you love about MPA right away?
I loved how MPA felt like a close-knit community that was warm and inviting. Everyone I met, from teachers, to administrators, to students, was incredibly friendly and I felt at home immediately. I also really enjoyed the portion of my interview with students. They were thoughtful, engaging, mature, and funny–I feel so grateful that I'll get to work with students like that every day at MPA.
What's your big dream?
My big dream is to start an experiential learning school on a farm. Through farming, students would learn about sustainability and biology. They then would learn about math, economics, and marketing by selling the produce. Of course, we'd read a lot of nature literature as well!
What are you (and your family, if you so choose) passionate about?
I am passionate about connecting with the land–through gardening, hiking, and environmental stewardship. I love spending time outside and now I get to show the beauty of the outdoors to my two young sons.
What's your secret talent?
I am really good at making up songs on the spot!
We can't wait for our entire community to meet you, Ms. Drake! Stay tuned for more extended Q&A profiles of the amazing faculty and staff joining our community in the 2019-20 school year!