June 17, 2019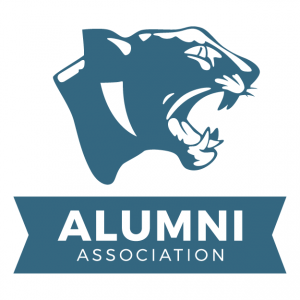 During its June 2019 meeting, the MPA Alumni Association unanimously approved the following new board members.
Cathryn Camacho '04: Following graduation from MPA, Catie moved to California to attend Pomona College. Catie graduated with a BA in Economics and worked as an analyst for a litigation consulting firm before switching gears and pursuing a Masters of Interior Architecture from UCLA/Cal Poly Pomona. In 2015 she returned home to Minnesota to run her family business and enroll in the Carlson School of Management for her Masters of Business Administration. Catie now serves as the President of Camacho Contractors and is involved with MPA in a variety of ways.
Christopher Staral '06: Chris Staral graduated Mounds Park Academy in 2006 and attended Carleton College, where he majored in Chemistry and minored in Biochemistry while also performing medical research at the University of Minnesota's Lillehei Heart Institute. After graduating in 2010, he enrolled in the University of Minnesota Medical School where, during his studies, he discovered a passion for investing in biotechnology companies. He moved to New York City where he worked initially as a Biotech and Specialty Pharmaceuticals analyst at Canaccord Genuity, and then in a similar role at Goldman Sachs. Chris is now an investment analyst at Mangrove Partners, a long/short hedge fund based in New York City, where he focuses on small and mid-cap biotech and pharma investments for the fund. He is still very involved with life at MPA and is particularly excited about expanding unique mentorship opportunities for students that can help guide their self-discovery process while at MPA and beyond.
Lindsey Kenyon '08: After graduation from MPA in 2008, Lindsey began studying at Michigan Technological University. She graduated with a BS in Geology/Earth Science before pursuing her master's in Geophysics and Seismology at University of Alabama. Continuing her education, she is currently a PhD student in geology at the U of M.
Kathryn Andersen '09: Following graduation, Kathryn attended the University of Notre Dame majoring in History and Pre-Med and has earned her M.Ed. from the Harvard Graduate School of Education. Since college, she has worked in higher education, helping students through the admissions process at the University of Notre Dame and now in the MBA Admissions department for the Carlson School of Management at the University of Minnesota. Kathryn credits MPA with instilling a love of learning, inquisitive thinking, and soft skills that have helped her throughout her education and career.
Nick Dugas '11: Nick is the founder of The Myxotic Institute, which provides elite Overwatch coaching and consulting for individuals and teams. Nick also serves as the Associate Head Coach of New York University Overwatch. Prior to his work in Esports, Nick graduated from Columbia University's Institute of Human Nutrition with an M.S. in Nutrition Science. He earned his undergraduate degree from Davidson College where he studied political philosophy and chemistry. Nick is currently preparing law school applications and hopes to matriculate to law school in 2020.
Brendan Boyle '14: Following graduation from MPA, Brendan attended North Carolina State University and earned a BS in Biological Sciences. He started his career in cybersecurity following graduation and currently works at Epic Games as an Information Security Engineer.
Congratulations to these new members of the MPA Alumni Association Board, who will
be joining the following returning members: Mike Velin '06, Chair; James Cordon '97,
Vice Chair; Annie Stewart '11, Treasurer; Michaela Toohey '96, Secretary;
Nathan Bander '09; Brenna Bray '02; Jeremy Drucker '97; Andrea Heil '10;
Isaac Marshall '11; Jessica Wong '05; and Dana Boyle, Special Liaison
We would also like to extend a very special thank you to those members whose terms are ending this year: Karl Berget '07, Peter Kieselbach '06, and Vance Ryan '08. Thank you to these wonderful MPA alumni who have given their time and talent!