June 19, 2019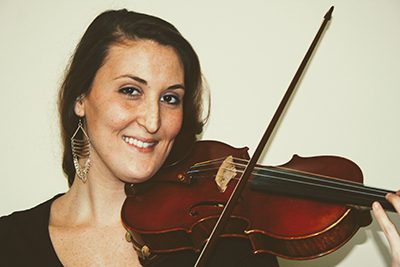 Meet Hannah Lawson, who has been selected as the new director of orchestras and music teacher. Ms. Lawson will join our community and the Twin Cities after eight years of public and private school teaching in the United States and abroad. Most recently, she has been teaching orchestra and general music in Saudi Arabia! She holds a Bachelor of Music Education from Bowling Green State University and a Master of Music Education from Boston University. We are excited about Hannah's passion for music, her deep and thorough knowledge of composition and music theory, and her excitement to lead MPA's orchestras to continued excellence.
What did you love about MPA right away?
How kind and welcoming the faculty was. The progressive mission of the school. I loved that the students had a voice and were able to be apart of the process. I was treated with respect and was not judged for interviewing over Skype for a performance position, which can be difficult.
What's your big dream?
To be the back up violinist for Dave Matthews Band!
What are you (and your family, if you so choose) passionate about?
I am passionate about everything that creates music. I love going to concerts, performing, listening and discovering new music. My husband and I are huge music lovers. We have speakers in almost every room in the house. My next passion project is learning how to play electric violin with pedals and loops like Andrew Bird.
What's your secret talent?
I am a killer chef.
We can't wait for our entire community to meet you, Ms. Lawson! Stay tuned for more extended Q&A profiles of the amazing faculty and staff joining our community in the 2019-20 school year!