July 11, 2019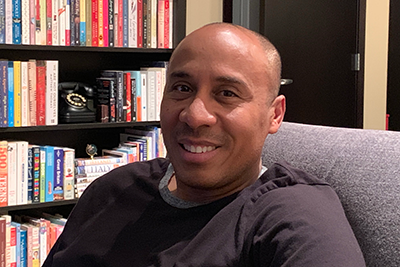 Meet Rich Harris, who is joining MPA as a Physical Education teacher. Mr. Harris graduated from Southwestern College in Kansas in 1996 and has been following his passion of teaching ever since. He taught for two years in Kansas, 10 in Massachusetts, three in Qatar, five in London, and the past three in Saudi Arabia. He has also coached a variety of sports, but always basketball.
What did you love about MPA right away?
The communication was fantastic and the people, especially Mr. Segal, are so nice and kind.
What's your big dream?
To coach college basketball some day.
What are you (and your family, if you so choose) passionate about?
I love sports–both playing and watching. If I could play golf everyday, I would.
What's your secret talent?
I can juggle.
We can't wait for our entire community to meet you, Mr. Harris! Stay tuned for more extended Q&A profiles of the amazing faculty and staff joining our community in the 2019-20 school year!