July 29, 2019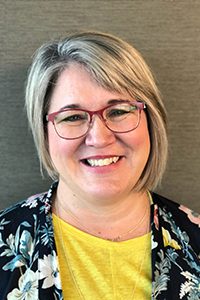 Meet Cherie Honan, who will be our executive assistant to the head of school. Ms. Honan comes to MPA with more than 20 years of high level executive administrative experience in the legal and banking fields. She has excellent skills in project management, is organized and detailed, and communicates warmly and articulately. In her role at MPA, she will help best serve MPA families, faculty, and staff in a way that is responsive and helpful. She also has an extremely caring and joyful disposition.
What did you love about MPA right away?
After many years of working in a corporate setting, I loved the close-knit, welcoming atmosphere at MPA. I am honored to be part of the community.
What's your big dream?
My big dream is to spend a month in Hawaii and visit every island.
What are you (and your family, if you so choose) passionate about?
My husband and I are passionate about our grandchildren, Mallard and Janelle. We are also expecting grandchild number three who is due any day.
What's your secret talent?
My secret talent started out as a secret to me. I love event planning. The event I am most proud of is my niece Olivia's wedding.
We can't wait for our entire community to meet you, Ms. Honan! Stay tuned for more extended Q&A profiles of the amazing faculty and staff joining our community in the 2019-20 school year!