August 9, 2019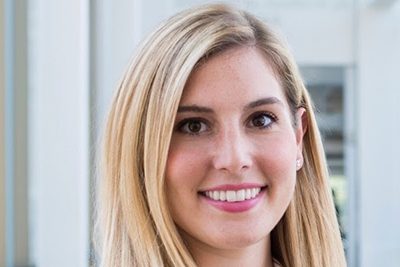 Meet 2019-20 Alumni Association Board member Kathryn Andersen '09!
Following graduation from MPA, Kathryn attended the University of Notre Dame, majoring in History and Pre-Med. She has also earned her M.Ed. from the Harvard Graduate School of Education. Since college, she has worked in higher education, helping students through the admissions process at the University of Notre Dame and now in the MBA Admissions department for the Carlson School of Management at the University of Minnesota. Kathryn credits MPA with instilling a love of learning, inquisitive thinking, and soft skills that have helped her throughout her education and career.
"I loved my time at MPA and am passionate about supporting the school. Especially working in education, I've realized all the ways in which MPA was so ahead of its time and so unique in its mission and community," she said.
To this day, she reflects on how MPA made her the person she is today and continues to shape her. Kathryn continues to stay involved with the MPA community by attending athletic events, open gyms, volunteering with the college counseling office, and now being on the Alumni Board. She says she is continually inspired by MPA and the many ways in which the mission is lived out through her alumni peers.
Stay tuned for more extended profiles of your 2019-20 Mounds Park Academy Alumni Association Board!