August 16, 2019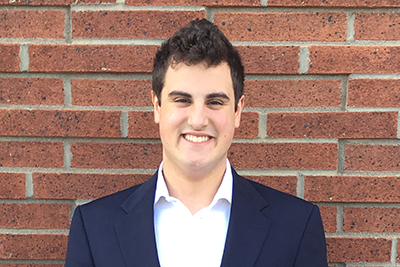 Meet 2019-20 Alumni Association Board member Brendan Boyle '14!
Brendan attended MPA from kindergarten through 12th grade. After his lifer journey at MPA, he attended and graduated from NC State University with a Bachelor of Science in Biological Sciences and was deeply involved with several award-winning startups. Though he initially planned to attend medical school, he was offered a unique opportunity to work at Epic Games during the explosive growth of Fortnite. There, he currently works as an information security engineer and is the lead developer for account security tools. And now, as an Alumni Board member, Brendan's goal is to re-engage alumni who have not previously worked with MPA post-graduation.
"The most important aspect of MPA for me, was the curiosity. MPA students are forced to guess, experiment, and most importantly think in ways that foster creativity and curiosity," Brendan said. "I pursued a position on the Alumni Board to build upon the success of what MPA has already accomplished and to enrich the connection between current students and the growing population of talented alumni."
Stay tuned for more extended profiles of your 2019-20 Mounds Park Academy Alumni Association Board!