August 29, 2019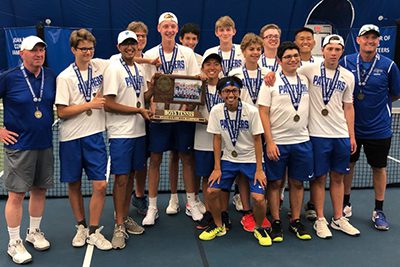 Congratulations to MPA Boys Tennis Coach Bryan Biever! Coach Biever has been voted as the Class A Coach of the Year! The award will be given at a banquet in October.
Last spring, the MPA Boys Tennis Team won the State Championship and Parker Law '19 finished as the 2019 MSHSL State Class A Singles Champion.
The MPA boys tennis program provides an opportunity for Panthers to learn a life-long sport, represent their school and community, and expand essential character skills through the game of tennis. MPA coaches strive to develop tennis players of all ability levels, improving their tennis skills and knowledge. An honor well deserved, Coach!