September 5, 2019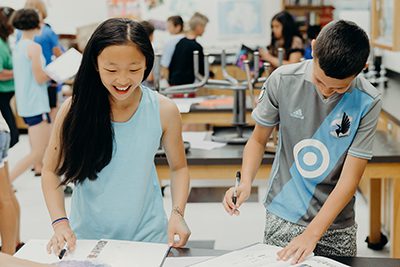 Lower and Middle School Curriculum Night is on Tuesday, September 10, from 6-8 PM. This is a night for parents to come to school to meet all of their child's teachers and learn about the school year ahead. Teachers will share key components of the curriculum, the progression of grade level skills, classroom expectations, and outline developmentally responsive aspirations for students socially, emotionally, and academically.
Teachers will also offer tips on parent-teacher communication, homework support, and organization techniques to help parents best guide their student through the school year.
PreK-8 child care will be provided by Panther Club staff while parents are meeting with teachers. Please contact Renee Wright, Lower School director, or Jenn Milam, Middle School director, with any questions.