September 26, 2019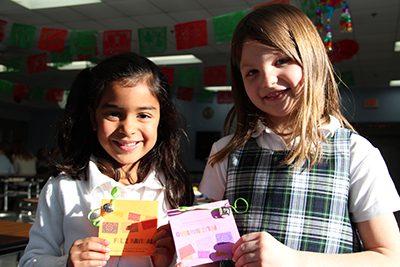 Save the date for Culture Day at MPA on Wednesday, October 23 from 3-6:30 PM! Join us for a gastronomic tour around the world as we share sweet and savory delicacies from 10 countries and an international drinks bar. Attend a cooking demonstration in our wonderful new teaching kitchen, go home with some cool body art from an expert henna artist, and try your hand at global crafts like "worry dolls" from Guatemala and Origami, the Japanese art of paper-folding. You will also be able to enjoy musical and dance performances by our talented students! This day full of food, community, and fun is hosted by the MPA Parents Association.
We are seeking volunteers to make this happen: food servers, decoration and set-up helpers, performers, etc. We would like representation from as many countries and cultures as possible, including the United States. Sign up to volunteer and email Seema Anwar at seema_anwar@hotmail.com or Reema Anwar at norozconsulting2@gmail.com with any questions.
Thank you for being a part of this special day at MPA!