October 3, 2019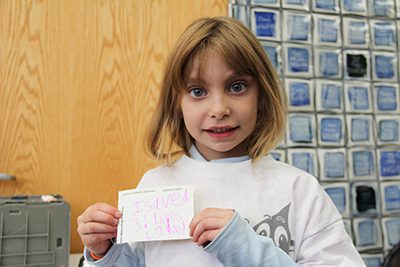 The MPA Blood Drive is coming up on October 24! The MPA first grade class and Upper School Student Council are joining together again to host this year's blood drive for a joint community service project. Please take note of the date and begin thinking about how you can contribute to our event. We are asking for an hour of your time to donate blood on Thursday, October 24. And if you know that you are unable to give blood, please be sure to ask as many friends or relatives as you can to take your place! You may sign-up by going online to www.redcrossblood.org with the sponsor code Mounds Park Academy.
Giving blood is simple and easy, and it will save lives. You can touch the lives of people you have never met by giving blood for patients needing transfusions for emergency surgeries, or treatment of illnesses such as Leukemia and other cancers. There is no substitute for human blood–it cannot be manufactured, and much of today's medical care depends on having a steady supply of blood provided by healthy volunteer donors. Each time you give blood, you can help a few patients in need with your plasma, platelets, and red blood cells. Most people who are in good health, weigh at least 110 pounds and are at least 17 years of age are eligible to give blood every 56 days. If you have questions about your eligibility to donate please call the Red Cross at 1-800-RED-CROSS (733-2767).
The Drive will run from 12-6 PM on October 24 in the Gallery. Please contact first grade teacher Ms. O'Keefe at kokeefe@moundsparkacademy.org or Student Council advisor Ms. Johnson at ejohnson@moundsparkacademy.org if you have additional questions. Thank you for donating to the MPA Blood Drive!