October 9, 2019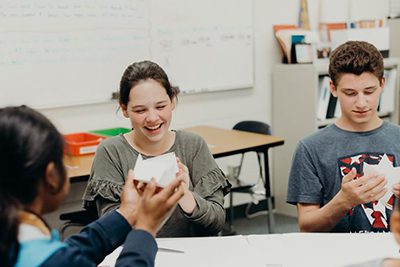 Invite a friend to join us and experience the joy at MPA's largest PreK-12 admission event, the MPA Preview! Held on Sunday, November 3 at 2 PM, this event will be a structured program that will allow prospective students and parents to get a sense of what makes MPA an exceptional place to learn and grow.
Our visitors will rotate among several lessons taught by expert faculty. These will be hands-on, experiential lessons that are abbreviated versions of the original, modified to be appropriate for all ages. Between lessons, they will be guided by student and parent ambassadors so that you have an opportunity to see our state-of-the-art facilities.
Kindly invite your friends and neighbors to RSVP in advance for this engaging program at moundsparkacademy.org/RSVP. If you have any questions, contact the Office of Admission at 651-748-5577 or admission@moundsparkacademy.org. We can't wait to meet them!