October 14, 2019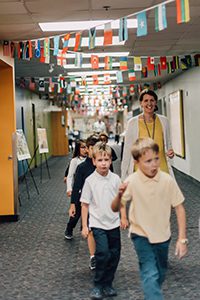 Join Us For Culture Day At MPA! On October 23, 3-6:30 PM, travel 12,000 miles in one evening! Enjoy Peruvian, Armenian, and Korean-pop dances while sipping masala chai and munching on mini quiche. Try your hand at American graffiti art or relax to beautiful instrumental music while getting a henna tattoo.
You don't want to miss this hands-on experience! Sign-up for a cooking demonstration in our new kitchen:
Learn how to make Gata–an Armenian sweet bread, 3:30-4 PM
Learn how to make Idli's–savory Indian rice and lentil cakes, 4:30-5 PM
The kitchen can accommodate a maximum of 10 people, so please sign-up in advance by emailing seema_anwar@hotmail.com
Food and drink tickets ($1 each) will be sold at the event. Try drinks and delicacies from around the world, have fun making crafts, enjoy the cultural entertainment and fashion show, and learn about our world–bonus points if you can identify all the flags decorating the hallway!
Help make all this possible by signing up here.
Parents of alumni and alumni, we would love to have you on campus for Culture Day at MPA as well! Join us to experience the brand new commons, cafeteria, and kitchen on campus in an experiential, fun, and delicious way!