November 7, 2019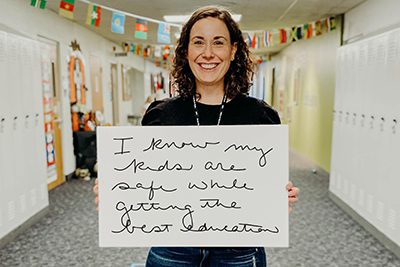 Give to the Max Day is the one day when our community rallies together to reach a big milestone for our "Make a Joyful Gift, Create a Better Future" campaign. Learn more about the Fall Campaign and why this time of year matters to every student, teacher, and community member at MPA.
Join us on Thursday, November 14 for a Give to the Max Day Community Coffee at 8 AM in the Family Commons, and at the end of the school day for our Give to the Max Day assembly and Lip Sync Contest in the Lansing Sports Center at 2:30 PM.
Make a gift today to increase your grade's giving and to earn fun class prizes if they reach the goal of 70% participation! If a grade reaches 70% participation by November 15, Lower School students will win a party with Mr. Sheehan, Middle School students will win a Friday Night Party, and Upper School students will have a Coffee and Hot Chocolate Bar.