November 12, 2019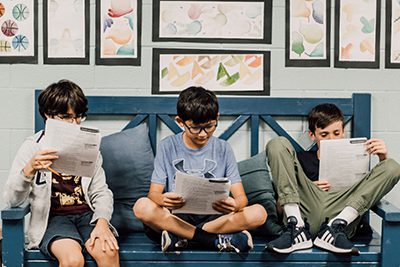 Please join us on the Mounds Park Academy campus for lunch on Thursday, December 12 at 11:30 AM.
This small-by-design event will include a casual lunch with students and administrators, as well as opportunities to see inside the classrooms where students and teachers are in action during a regular school day.
"Partnering with MPA to help us educate and raise our children gives us a great sense of comfort—the school we chose is as devoted to seeing our children develop to their fullest potentials as we are," says MPA parent Patricia Aw-Yang. This event will allow you to see exactly how MPA does that for all students.
Kindly RSVP in advance for this engaging program at moundsparkacademy.org/RSVP. If you have any questions, contact the Office of Admission at 651-748-5577 or admission@moundsparkacademy.org. Students are welcome, but not required to attend.
We look forward to getting to know your family!