November 19, 2019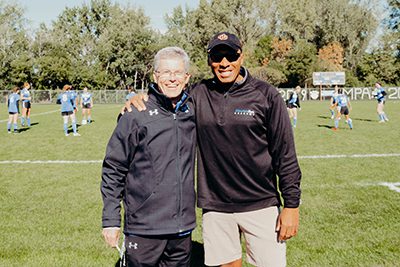 How many years have you been at MPA?
This is my first year.
What do you love about MPA?
The community, small classes, the work ethic of the students, and the lunch!
How does MPA inspire students who dream big and do right?
MPA consistently promotes this motto. It encourages its students to always look at the big picture and to always think their dream is achievable. MPA models doing the right thing and this rubs off on the students and community as a whole.
If you have worked at another school, how has your experience at MPA been different?
These students genuinely care for and support one another.
What would you tell a parent considering MPA?
That if you want your child to be encouraged to try new things and always feel supported, then MPA is for them. If they want more individual attention from teachers, then MPA is for them. If they want the child to be in an environment that is kind and loving, then MPA is for them. MPA also has the technology and the classes to prepare their child for adulthood in today's world.
In what ways are you preparing students for life in the 21st century?
As a physical education and health teacher, I am using technology in the classroom, which can help us learn the most up-to-date and accurate information. Using tech in physical education can help us learn more efficient ways to exercise. We can use video to help correct form. We can use tech in health to help us learn so many things on making our bodies better not only physically, but mentally and emotionally as well.
What do you hope for MPA students in 20 years?
That they live a lifestyle that includes daily exercise and eating habits that will let their bodies perform at optimum levels.
Is there anything else you'd like to share about your MPA experience?
I am extremely happy that I'm teaching at MPA. I have felt welcomed by everyone I've come in contact with. I feel part of a family. I haven't always had that feeling at other schools I've taught.
Mounds Park Academy, a PreK-12 private school in Saint Paul, is currently accepting inquiries for the 2020-21 school year. For more information about admission and to schedule your tour, visit moundsparkacademy.org/admission. We look forward to getting to know your family!