December 10, 2019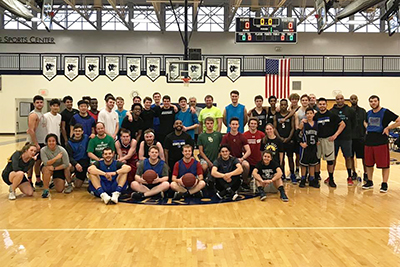 December 21, 2019: Alumni Basketball Game
Enjoy getting back on the court with fellow alumni at the Alumni Basketball Game held on December 21, 2019 in the Lansing Center at 1 PM. All MPA alumni are welcomed and encouraged to attend to play or cheer on their former classmates!
December 26, 2019: Alumni Social
This is your chance to return to campus for this year's winter Alumni Social held on December 26 at 5 PM. The event will include appetizers, beverages and tours of the newly renovated spaces. For questions or to RSVP, please email alumni@moundsparkacademy.org.
January 14, 2020: Alumni Mentorship Program Networking Event
Join in preparing the Class of 2020 for life after MPA in the 2nd Annual Alumni Mentorship Program Networking Event. The event will take place on January 14, 2020 from 8-9:15 AM in the Family Commons. If you are interested in participating or to learn more, please contact Ashley Goetzke, assistant director of development at agoetzke@moundsparkacademy.org for more information.