February 21, 2019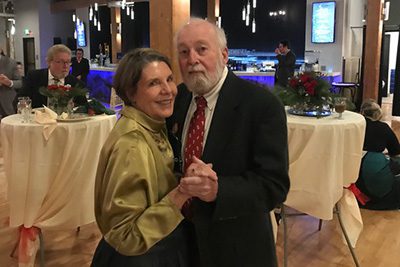 There are freethinkers, free spirits, risk takers, right makers, dreamers, and doers who are standing up to support Together, We Dream. Here is one story that explains why. Meet Jim and Joan Gardner, MPA parents of alumni and alumni grandparents. 
Why do you choose to give to Together, We Dream?
It represents the completion of promises made years ago.
Why do you choose to give to Together, We Dream even though your children have graduated?
MPA is in my blood. Its success is very important to me. My grandchildren have become the good people they are because of MPA.
How do you see the four priorities (library, commons, cafeteria and kitchen, endowment, and outdoor track) of Together, We Dream impacting the student experience?
The endowment is extremely important given the volatility of today's economy. A modern cafeteria will give the students hygienic and healthy meals. The new library will give students access to state-of-the-art research tools and study tools, and the new track will give the school a safe place for athletes to compete at their best level. The only thing lacking is a pole vault pit!
What is your dream for the future of MPA and how do you see Together, We Dream working toward your dream?
My dream is and always has been that MPA continues to be the best environment for a child to blossom and grow into a good and imaginative person who accomplishes whatever she/he sets their minds on.
Is there anything else you'd like to share about your MPA experience?
Keep up the good work (and add a pole vault pit)!
Honor where we've been. Power our way forward. Make a gift at moundsparkacademy.org/together/donate.