March 1, 2019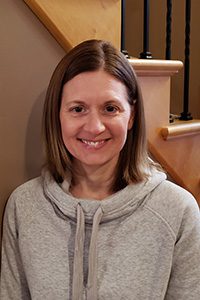 There are freethinkers, free spirits, risk takers, right makers, dreamers, and doers who are standing up to support Together, We Dream. Here is one story that explains why. Meet Cari Simonson, MPA parent and parent of alumni. 
What impact do you see the completion of Together, We Dream: The Campaign for MPA having on your family?
I think my children will benefit from the improvements made to the school. One of our boys loves running and he will get to enjoy one of his passions on the new track. The library is one of the most important spaces in the school and I'm excited to use the new space myself. The cafeteria and kitchen have needed to be redone for a long time and I know my kids will be excited to eat lunch and hang out in the new space.
Why do you choose to give to Together, We Dream?
MPA is a wonderful school. We chose to give to the campaign to help get these projects off the ground. Once they are done, MPA will be even greater than it is now!
How do you see the four priorities of Together, We Dream impacting the student experience?
The library is vital to all areas of learning and the new space will help students even more. The cafeteria and kitchen are probably the most popular places for a lot of the kids and I'm sure everyone is looking forward to that new space. The endowment is necessary to keep MPA going strong. The outdoor track is in need of being redone and is used by all the students.
What is your dream for the future of MPA and how do you see Together, We Dream working toward your dream?
My dream for the future of MPA is that the school keeps up with forward momentum. I think Together, We Dream will greatly help with that. The things that MPA strives for will be helped along by these new spaces/areas.
Is there anything else you'd like to share about your MPA experience?
MPA is a great school and we are honored to send our kids there.
Honor where we've been. Power our way forward. Make a gift at moundsparkacademy.org/donate/together.