May 13, 2019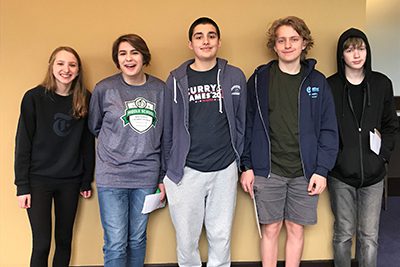 Congratulations to the Middle School Quiz Bowl Team members on a great weekend at the NAQT Middle School Nationals in Chicago! All MPA players were competing at Nationals for the first time. The A Team (composed of Anthony T., Gabe M., Ella H., Sophia S., and Aidan H.,) finished 49th out of 176 teams. They qualified for the second day playoff! What great results for the first time at MSNCT!
The B Team (composed of Molly V., Akshay S., Maya A., Soumya R., Ben M., and Ian F.,) finished 146th out of 176 teams. They are all in seventh grade, and are ready to compete again next year!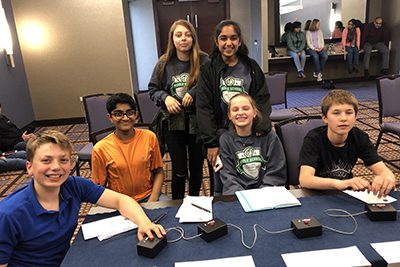 The team also had some students competing at the individual level. Out of 919 players, eighth grader Anthony T. placed 18th (top 2%), seventh grader Akshay S. placed 121st (top 15%), and seventh grader Ben M. placed 313th (top 35%). Great work!
Thanks to all the parents and players who made the trip possible!