May 23, 2019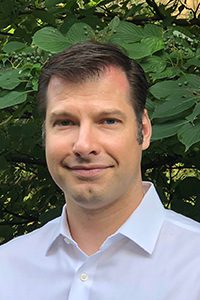 There are freethinkers, free spirits, risk takers, right makers, dreamers, and doers who are standing up to support Together, We Dream. Here is one story that explains why. Met Jeremy Drucker, MPA alumnus.
What impact do you see the completion of Together, We Dream: The Campaign for MPA having on you or your family?
I see the completion of the campaign as a continuation of the promise of Mounds Park Academy to grow and nurture young people to be the intellectual and moral stewards of tomorrow. The older I get, the more I realize that the future is unsettled and nothing is guaranteed. Ensuring that there will be bright, innovative, and good people improving the world they inherit, is at the core of what MPA does.
Why do you believe it is important to give to both Together, We Dream AND to the annual MPA Fund as you would in other years?
It is important to support the growth of the school so it can maintain its competitiveness, as well as the MPA fund so it can continue supporting the ongoing work MPA does.
How do you see the four priorities (library, cafeteria and kitchen, endowment, and outdoor track) of Together, We Dream impacting the student experience?
With those four priorities, students will be provided with an elite educational environment that prepares them intellectually and culturally for the future,
What is your dream for the future of MPA and how do you see Together, We Dream working toward your dream?
The future belongs to those who take responsibility for it. The Together, We Dream campaign aims to give Mounds Park students a world-class education that positions them them to be the moral and intellectual stewards of tomorrow.
Honor where we've been. Power our way forward. Make a gift at moundsparkacademy.org/donate/together.