May 7, 2019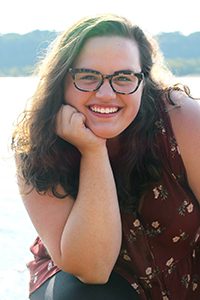 As the 2018–19 school year comes to an end, we're sharing the college choice stories of several members of the Class of 2019!
In what grade did you come to MPA?
I came to MPA in first grade. My sister, who is three years older than me, was enrolled at the time. My parents loved the community so much, and they were so excited for us both to go here. I am so happy that I came to MPA. I am so lucky to have had the wonderful and immersive education that Mounds Park Academy offers all of its students.
How did you come to choose the college that you did?
I didn't really know what I wanted to pursue until the end of my junior year. My first exposure to college was my sister's experience. She looked at small liberal arts colleges across the country. As I traveled with her, I began to see myself at similar schools. After deciding that I wanted to study business, my list of schools began to narrow. Babson College was the first business school I ever visited. The community was infectious, and my first impression never seemed to escape me. After attending MPA for 12 years, I have a firm grasp on the benefits of a small community. Similar to MPA, Babson emphasizes the importance of collaboration, innovation, problem-solving, and critical thinking. I'm so excited to join the community in the fall!
What are you most excited about as you embark on your college experience?
I am excited for the things I will learn in college, as well as the experiences that will mold me into the person I will become in the future. There is so much I have yet to figure out. I am excited to take risks, challenge myself, and hopefully fail a couple times. Yes, fail. The way I see it, there is so much learning and thinking that comes from failed ventures.
What did you appreciate most about the college counseling process at MPA?
Ms. Pederson was incredible to work with. She cares passionately about each of her students and dedicates herself to helping them find their path. She was always my biggest cheerleader and shared in all of the triumphs and challenges that are inevitable in the college process.
What about your MPA experience has best prepared you for college?
While a majority of "college prep" starts in the latter half of 10th grade and goes through the middle of your senior year, MPA has been preparing me for college from a young age. MPA has taught me humility, respect, empathy, and a love of learning. From the discussions I have been a part of that continue after we leave the classroom, to the teachers I have interacted with who devote so many hours to the success of their students, and to the students and faculty I call my family and their passion and ambition to change the world, I know I am ready to take on all that college has to offer.
What is your advice for MPA's Class of 2031 (kindergartners)?
I encourage you to pursue subjects and topics that set your soul on fire. MPA gives its students so many opportunities to live and learn, and it is only through trying new things that you can find what subjects keep you curious. I have talked with a lot of people who go to different schools that are very different from MPA but also very similar, and I can tell you with a great deal of certainty that MPA is different. There is nothing quite like the teachers, friends, and opportunities you will encounter during your time here. Explore, explore, explore.
Insights from Ms. Pederson, Director of College Counseling:
Julia's career interests led her to pursue a nationwide range of institutions of different sizes and types, but with the common factor of excellence in business. A champion researcher and organizer, she tracked information and stayed on top of tasks not only for the admission process, but also for a number of scholarship competitions. Ultimately, Julia faced the happy challenge of selecting from multiple offers of admission, allowing her to revisit her top choices and settle on Babson, where she is a Presidential Scholarship recipient. Julia's pervasive involvement in MPA activities, ranging from the performing arts to debate and speech, and her leadership as co-president of the student council, teaching fellow in the Breakthrough Twin Cities summer program, and a captain of the girls' tennis team, give me every confidence that she will take college by storm, and eventually the business world as well.
The 55 members of the Class of 2019 were offered admission to 107 different colleges and universities in 30 states, Washington D.C. and Canada. They will attend 44 different schools in 18 states and Washington, D.C. Learn more about MPA's College Counseling program here!