September 26, 2019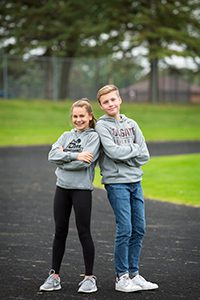 If you haven't already, now is the time to support Together, We Dream: The Campaign For MPA. Help us reach the $5 million goal by October 1 so we can fully fund each priority and finish the campaign strong. Thank you!
"The endowment is important for future students to have the opportunity to access a welcoming environment of learning regardless of socioeconomic class. This is vital for all in the community." – Nancy and Dominick Driano, current parents
"The outdoor track will show MPA's dedication to sports as well as academics. Our alumni daughter participated in track and our alumni son participated in soccer. The fields and track are in desperate need of renovation." – Dan and Elizabeth Esch, current parents
"We are giving to the endowment fund to establish a tuition scholarship. We believe it is important for families in all income levels to have access to the quality of education provided by MPA." – Jane Harper and John Velin, parents of alumni
"The endowment is so important. A healthy endowment allows this school to be the best version of itself. We believe MPA is singular in the state for how it educates the whole child in a way that values each child, and the endowment could expand the reach of this marvelous education." – Anonymous
"The new track will give the school a safe place for athletes to compete at their best level." – Jim Gardner, parent of alumni
Honor where we've been. Power our way forward. The time is now.