January 13, 2020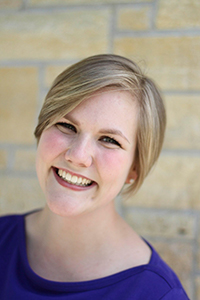 Meet 2019-20 Alumni Association Board member Annie Stewart '11!
After attending MPA from grades 6-12, Annie Stewart '11 went to St. Olaf College for four years and graduated in 2015 with a B.A. in Theater. She worked at a number of theater companies in St. Paul and Minneapolis before finding her way back to MPA as a substitute teacher and PreK teaching assistant. She worked in MPA's Lower School for a year before deciding to go back to school to pursue her K-6 teaching license and Masters in Elementary Education! Annie says that it was working at MPA that helped solidify her passion for teaching, and she is so thankful for all of the experiences that led her to where she is today.
"MPA was such an important place and community for many years of my academic career," said Annie. "Now, as I am completing a license and Masters, I use the tools and skills I learned at MPA on a daily basis. Most importantly, I am excited to teach and that love of teaching comes from the teachers and community I had at MPA. I'm especially looking forward to teaching the next generation of students how to think, not just what to think."
Annie continues to show her gratitude for this community by volunteering regularly and giving back. "I felt alumni engagement for more recent graduating classes was low, and wanted to be a part of reaching out to recent alumni and helping them stay connected to the MPA community," she said.
While she is looking forward to graduation in the spring, Annie says that from there, the sky is the limit. She has pondered the idea of teaching overseas, or in other parts of the country, but until then, she is looking forward to starting my teaching career right here in the Twin Cities.
"MPA instilled in me this sense of curiosity, and the confidence to try anything," she said. "I was shy as a Middle School student, but with the help of some amazing teachers I graduated from MPA with a strong sense of self and the knowledge that I could do just about anything I set my mind to."