January 22, 2020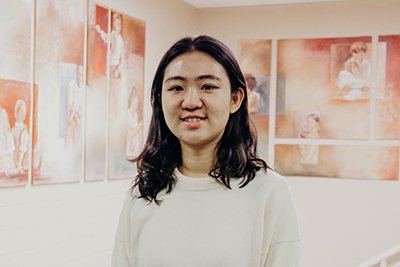 What do you love about MPA?
I love the inclusive environment MPA offers to each and every student that goes there.
How were you encouraged to dream big and do right at MPA?
I started to play cello right after submitting my college application during my senior year. Now, it has become one of my favorite ways to get away from the heavy workload at Carnegie Mellon and a great hobby of my life in general. Thinking back, it is still a bold and somewhat "reckless" decision that I made to begin a new instrument at the end of high school, but without the encouragement of MPA, I wouldn't have made that decision and I would have missed out on a lot of the fun I have playing cello.
What would you tell a student considering MPA?
MPA is a school that allows you to explore infinite possibilities and enables you to eventually find your passions. Many of my own passions were discovered during my years at MPA; that includes my love of singing, playing cello, math, economics, political topics like the relationship between the United States and China, and international relations.
In what ways has MPA prepared you for your life beyond school?
MPA helped me find many of my passions!