March 3, 2020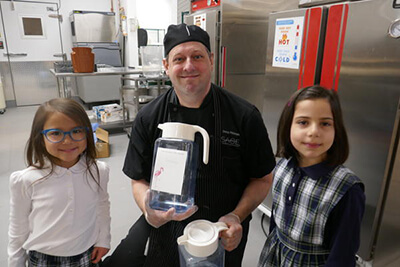 Located right outside the kindergarten classroom door is a grand staple of the playground that provides so much for our campus–a shady spot during Summer At MPA, colorful leaves to play in throughout autumn, and a steadfast symbol of growth. MPA parent and volunteer Michelle Mick, a passionate gardener and extraordinary green thumb, and her family set out to tap the only maple tree on MPA's campus.
Michelle guest-taught a great lesson with the kindergartners, which included hanging a bucket up under the spout to collect the tree's sap. This week, three Lower School students had the honor of presenting the tree's recent production–two containers of clear, watery liquid–to the entire Lower School student body at their Monday Morning Meeting.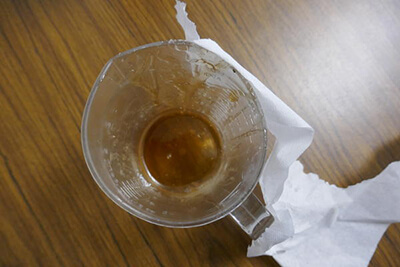 This liquid, the tree's pure sap, has to be treated before it can be enjoyed. Chef Doug helped the students by taking the pure, fresh sap and boiling it for a period of time at a specific temperature. When it was finished, students joyfully declared that it was the sweetest maple syrup they had ever tasted after sampling it! Ms. Wright followed the sampling and science behind the syrup by reading the perfect book about collecting maple syrup. It was a book Alan Page had written entitled, "Grandpa Alan's Sugar Shack."
The entire Lower School community benefited from this community collaboration–thank you to volunteer Michelle Mick and her family for giving so much time, talent, and compassion to our community!