March 13, 2020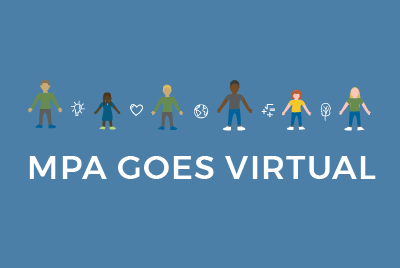 MPA has created this page to keep the community updated on the latest information related to COVID-19. Please check back here as needed, but know that additional updates will be emailed as well.
Current Status | Updated March 26
Due to COVID-19, MPA's campus is closed.
Classes PreK-12 will be in session virtually until Monday, May 4, at a minimum.
The situation is evolving and the time frame for virtual learning may be extended.
During this time there will be no on-campus school events, activities, athletics, or childcare at MPA.
MPA Resources
External Resources
Need childcare?
District 622 (North St. Paul-Maplewood-Oakdale) is providing free childcare to the students of healthcare and government workers who are preschool age through grade five and attend a school in District 622, including MPA. A list of approved occupations can be found here. Sign up here. If you have any questions, please email Kurt New or call 651-748-7634.
Questions
Virtual Learning Extended
March 25, 2020
Dear MPA Families,
I'm writing to let you know that we will follow the recommendation that Governor Walz made today and continue learning virtually until May 4. While this is not easy news to share, my primary concern is always with the health and safety of our community.
Please don't miss Thursday's Panther Post. I will share more thoughts about the transition to virtual learning and the extension announced today. In the issue, you will be provided with the first formal opportunity to provide feedback—we need that in order to provide the most exceptional experience possible for your children.
I hope that you will join the division directors in their upcoming Town Hall Meetings being held via Zoom today and tomorrow. See links below as reminders.
Please know that we're here for you, we care deeply about you, and we will come through this stronger, more nimble, and more resilient than we've ever been before.
Sincerely,
Dr. Bill Hudson
Head of School
Lower School Town Hall Meeting
Wednesday, March 25
4-5 PM
Meeting ID:
546 476 498
Upper School Town Hall Meeting
Wednesday, March 25
7-8 PM
Meeting ID: 853 897 697
Password: 063088
Middle School Town Hall Meeting #2
Thursday, March 26
7-8 PM
Meeting ID: 332 737 0417
Parents Only, Please
Previous Updates