April 23, 2020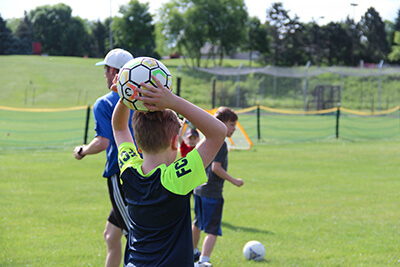 Consistent with the Executive Order issued on April 23, 2020 by Governor Walz that schools will remain closed through the end of the academic year, Mounds Park Academy is canceling spring sports for the 2020 season. This is not the information we hoped for. We are holding our students and their families in our minds and hearts, as we recognize the deep loss many are feeling.
To ensure the safety of campers and counselors, we are canceling summer sports camps scheduled for June (soccer camp and basketball camp). We are exploring the possibility of rescheduling the June sports camps to dates later in the summer. We plan to start scheduled summer sports camps on Monday, July 13 and continue them through Friday, July 26.
If you have any questions, please direct them to athletic director Dan Haase.