April 23, 2020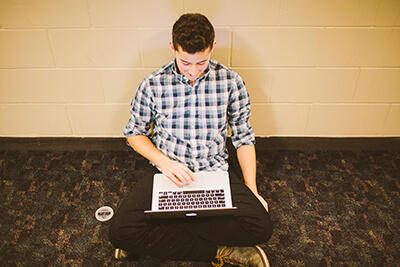 by Mark Segal, Upper School director
As we now transition to virtual school for the remainder of the academic year, the Upper School will make an important modification to our weekly schedule. Classes will continue to meet as they have on Monday, Tuesday, Thursday, and Friday, but Wednesday will now be set aside as a work day. This iteration of the weekly schedule and educational program will allow us to meet the new and emerging needs of our students while at the same time maintaining our rigorous, college preparatory approach. Through this lens, Wednesday will not be a "day off," rather it will be a day for students to connect with their teachers and one another to deepen the relationships and connections that are key to our MPA ethos.
This schedule adjustment will allow us to pause direct instruction and allow students the opportunity to digest the material taught and maintain the important social connections that are such a special part of the MPA experience. Wednesdays will provide time for students and teachers to preserve and maintain the continuity of learning through one-on-one and small group meetings to ensure that curricular concepts are understood by offering routine meeting times for students and allowing for clubs and organizations to meet.
A more detailed overview of what this adjustment means for the Upper School is forthcoming in the coming days. Rest assured, however, that the social, emotional, and academic best interests of the students has been and will continue to be our guiding principles.