April 27, 2020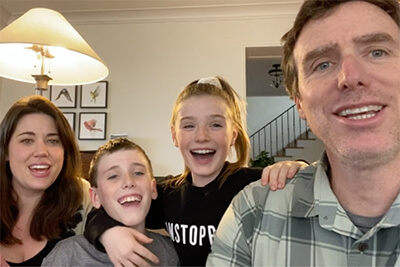 Thank you to our Alumni and Parents of Alumni for rallying together to make this year's first ever Virtual Spring Auction a big success. We loved seeing so many of you participating in the evening from all over the country. Together, our generous community raised $225,685! Alumni supported the auction through in-kind donations of all sorts, these items brought in almost $10,000 in support of the auction. Thank you for making this year's Spring Auction the most successful in several years!
Thanks to our community, we have gotten a jump start on our Community Care Fund. These flexible funds will allow us to respond to emerging needs, including:
financial assistance for MPA families in need;
technology access for teachers to continue enhancing virtual learning;
employee support funds for wellness and emergency resources; and
the cost of additional supplies to ensure a whole child education can continue, including art supplies, books and e-books, software and hardware, and devices for families without access to adequate technology or wifi for virtual learning.
As the effects of the COVID-19 pandemic continue to impact MPA families, we want to be ready to respond and ensure students, families, and employees have what they need during these challenging times. If you missed your chance to help us establish this fund, you can still make a gift today toward the Community Care Fund.
In case you missed the incredible live program featuring student performances, guest speakers and fellow alumni Mats Dahlberg '19, check out the recording.