May 7, 2020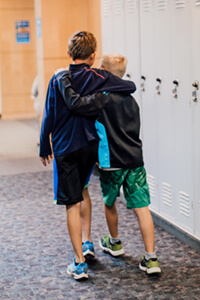 As a school community, it's always exciting to welcome new families in all grades and divisions each year. Helping these families have a smooth transition is a top priority and one way we make that happen is through the MPA Buddy Program.
We hope you'll consider being a Buddy Family next year! Some key expectations of Buddy Families:
Connecting with your assigned family or families over the summer.
Helping the parents and students navigate the back to school process such as Back to School night and the first days.
Connecting with the new family throughout the year to answer their questions, support them at events, and helping to make sure their year of "firsts" at MPA is as smooth as possible.
The Development Office will support you with your Buddy Family, when and if you need! Please share your interest, or let us know if you have questions, by sending an email to agerstner@moundsparkacademy.org.