May 15, 2020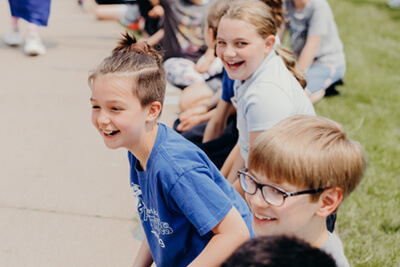 Send us your clips to be part of the Senior Walk, a beloved MPA tradition! The Senior Walk is going virtual this year, and whether you are a senior in the walk or a proud Panther cheering them on, you can participate!
To join in, send us clips of your family cheering on and celebrating the seniors! Take a look at last year's Senior Walk video for some inspiration. If recording with a phone, make sure to record horizontal. Change your settings to record at the highest resolution. On iPhone, go to settings > camera > record video > 4k and highest frames per second (fps) possible. Your clip should be 5-10 seconds long.
The Senior Walk video will be released on May 29, when it was originally scheduled to be held. Email your clip to communications@moundsparkacademy.org by Tuesday, May 19. If your video is too large to email, please upload it to this shared folder. We're so excited to combine these clips with others to create this memento for the Class of 2020!