August 18, 2020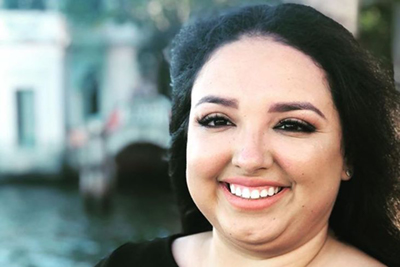 Class of 2012 alum and 13-Year Club member Amanda Magistad joins the Alumni Association Board this year to serve, participate in, and grow with the MPA Alumni community. "I can confidently say that I would not be where I am today without the education and support I received from MPA. The opportunity to be a member of this board, and to hopefully ensure positive experiences for current and future students is a privilege," she said.
Amanda has continued to stay connected with MPA after graduating. Her sister currently attends MPA, and Amanda loves attending Homecoming and staying up to date with current events through email newsletters and social media. "I continue to support MPA's mission in everyday life by, 'Dreaming Big and Doing Right.' In both my personal and professional life I stand up for what is right, what I believe in and treat everyone with kindness. I am innovative, I am not afraid to speak up and I push myself to thrive and improve every day."
She lives in Miami, Florida with her husband-to-be, Andrew Chilgren '09 and their two goldendoodle puppies. She attended Occidental College in Los Angeles, and has always been very interested in media, marketing, and communications since high school. With her skills she secured internships during undergrad which solidified those passions and grew as a professional in the field. "MPA helped instill a strong work-ethic, which I credit to being able to find incredible opportunities and grow within companies," Amanda said. She is currently the Global Marketing Manager at Silversea Cruises.
"MPA prepared me for life today through its classes, teachers, sports and other experiences. Everyone at MPA, staff and students alike, embrace the dream big and do right message and truly work to live via this mantra. I've continued to remember this throughout undergrad and now working professionally and it reminds me to always be true to myself, my values and ethics and push myself to grow and innovate every day."