August 20, 2020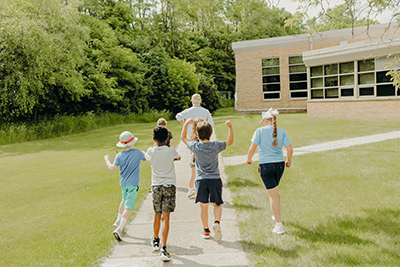 Sign up for Panther Club, Panther Den, and Middle School study hall here!
In order to offer the safest environment possible with space to physically distance, MPA will transition to a sign-up process for after school care in Panther Club (PreK-4), after school care in Panther Den (5-8), and Middle School Study Hall (5-8). These programs will no longer be offered on a drop-in basis until physical distancing is not required. Please complete your initial after school care sign-up no later than Friday, August 21. For those wishing to pick only certain days, future sign-up dates will be released on a rolling basis. MPA employees who also use Panther Club/Den should also use this sign-up to reserve space for their children. No sign up is needed for morning care based on our staggered arrival procedures.
Due to limited capacity, please sign up only for the individual days you will need for your student. If you need after school care every day, please choose our yearly or monthly options. If you have multiple students, you can select one sign up and adjust your quantity on the next page. Please include their names and grades in the submission form. The sign-up deadline is Friday, August 21.
After School Care Pricing:
PreK: Included in tuition
Grade K-4: $13
Grade 5-8: $12
Study Hall (only available until 4 pm): Free
Please contact Russ Purdy at rpurdy@moundsparkacademy.org with any questions. Thank you!